About Us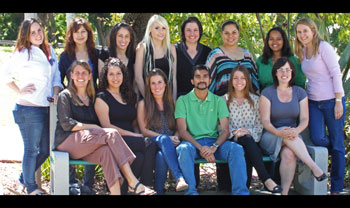 In the spring of 2012, a group of enterprising journalism and media studies students (plus one computer science student!) developed the AzteCast mobile news application at San Diego State University, under the guidance of assistant professor Amy Schmitz Weiss. Our mission is to provide a mobile news application to the students of San Diego State University that provides news and information related to events happening on and around the campus. This application allows for the campus community to post and contribute to the app making it a collaborative news experience. We hope you enjoy exploring our app!

This mobile news application has been generously funded by the John S. and James L. Knight Foundation via the Association for Education in Journalism and Mass Communication's "Building a Bridge Between the Knight News Challenge and JMC Programs" grant program.

This application is powered by the open-source Ushahidi platform.
Photo Credit: Atul Belur